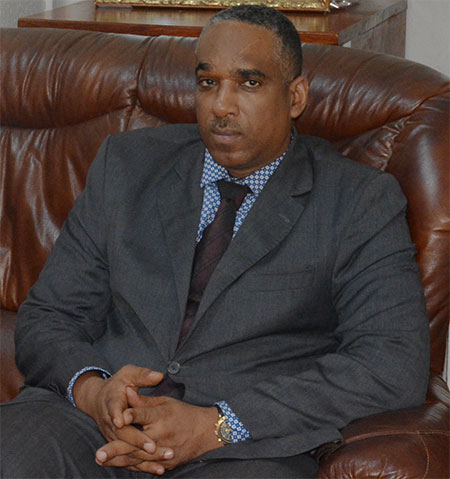 Dear Internet users,
The Local Material Promotion Authority (MIPROMALO), which is now anchored on the dynamics of digital communication, hereby appeals to all the resources and options of the digital world to support it in its quest for performance, competitiveness and visibility. Several tools are available to disseminate the Cameroon Government's vision and associated activities in order to benefit from the relevant observations of Internet users.
This digital platform which highlights our know-how is the website. Moreover, it integrates social networks with our Facebook, Twitter, WhatsApp accounts, etc. Our goal is to build a long-lasting and beneficial relationship with you through these tools.
MIPROMALO is ready and willing to provide you with adequate support in your real estate projects, research and innovation on materials thanks to its expertise and its various assets, especially:
Local material production units: fired bricks, compressed earth blocks, micro-concrete tiles, granulate-cement tiles, pottery and fine ceramics, clay and bauxite-based refractory materials, ashlars, and a wood drying unit;
transformation processes for local materials developed: fired bricks, micro-concrete roof tiles, pottery and fine ceramics, compressed earth blocks, aggregate cement tiles, alternative cement and geopolymers;
several laboratories dedicated to micro-analysis, macroscopic analysis, Geology, Geotechnical Engineering, heat treatment, quality control of materials, etc.
a semi-industrial fired brick unit in Nkolbisson, with a potential capacity of 32,000 bricks per week;
a design office for construction projects using local materials;
a number of geo-resource deposits identified in Cameroon;
training sessions on local material engineering, lasting from 1 to 9 months, at the Specialised Vocational Training Centre (CSFP);
Refresher seminars for teachers in technical high schools and colleges;
rental of equipment for local material production.
Building on these arguments, as far as access to housing is concerned, we can rightly say that MIPROMALO will play a major role in implementing the Head of State H.E.  Paul Biya's Cameroon's 2035 emergence plan.
Our firm commitment, drawn from the Government's strategic orientations, relayed by the Ministry of Scientific Research and Innovation, mainly focuses on reducing the costs of national infrastructures in general, improving the living conditions of Cameroonians more specifically, by providing public housing made of local materials.
Contact MIPROMALO through this platform and keep in touch. This will enable you to meet with experienced professionals capable of effectively satisfying your needs at the best quality-price ratio!
The Director General, Dr. LIKIBY Boubakar